A new study program starting winter semester 2022/23 at Hochschule für Musik und Tanz.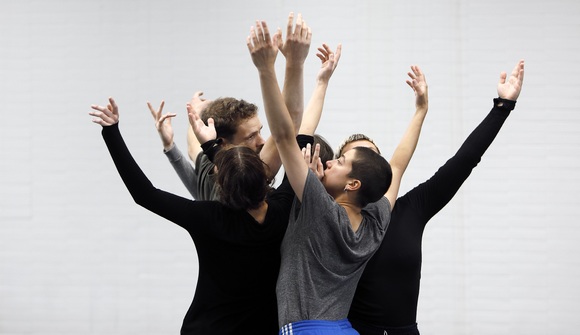 At the Zentrum für Zeitgenössischen Tanz (Center for Contemporary Dance) of the Hochschule für Musik und Tanz in Köln, a new master's degree program in Dance Mediation will start during the winter semester 2022/23. Interested students still have the opportunity to apply until April 15th, 2022.
---
Today the field of 'mediation in dance' offers an exemplary space of negotiation for questions that are relevant to society as a whole. The physical dimension of processes of learning, transfer and creation gains continuously more importance. Thus, the need for body-sensitive mediation skills increases and transforms in a variety of professional fields and social contexts. 'Mediation' in dance or from the perspective of dance opens up a variety of professional perspectives reaching beyond the field of cultural education and previous profiles of dance mediation. The newly established master's program 'Mediation in Dance' acknowledges such current developments in its structure and its content: students develop and deepen dance-specific competencies in a learning environment that supports the development of innovative approaches to mediation. The program offers the opportunity to systematically engage with singular artistic practices and ways of working. At the same time, it nurtures collective (learning) processes and their investigation. Students deepen aspects of bodily reflexivity as well as a practical and discursive engagement with concepts of mediation in diverse educational contexts. A special focus of the program is on testing and reflecting on group-oriented ways of working that enable a conscious approach to diversity as well as self-organized and self-responsible learning. Students work continuously on their own projects. Through an individual constellation of elective modules, they set their own priorities in areas such as mediation in the context of the professional dance field, in contexts of cultural education, in relation to questions of negotiating global perspectives, or at the interface of art production and the public sphere. In this way, the program accompanies and strengthens the development of innovative profiles in dance mediation. The master's program aimes at interested students who have completed an undergraduate degree in dance, dance education, body and movement practice, or an undergraduate degree that facilitates a deepening specialization in dance-performative practice. The aptitude may also have been acquired professionally or in other ways.
For further information, click here.