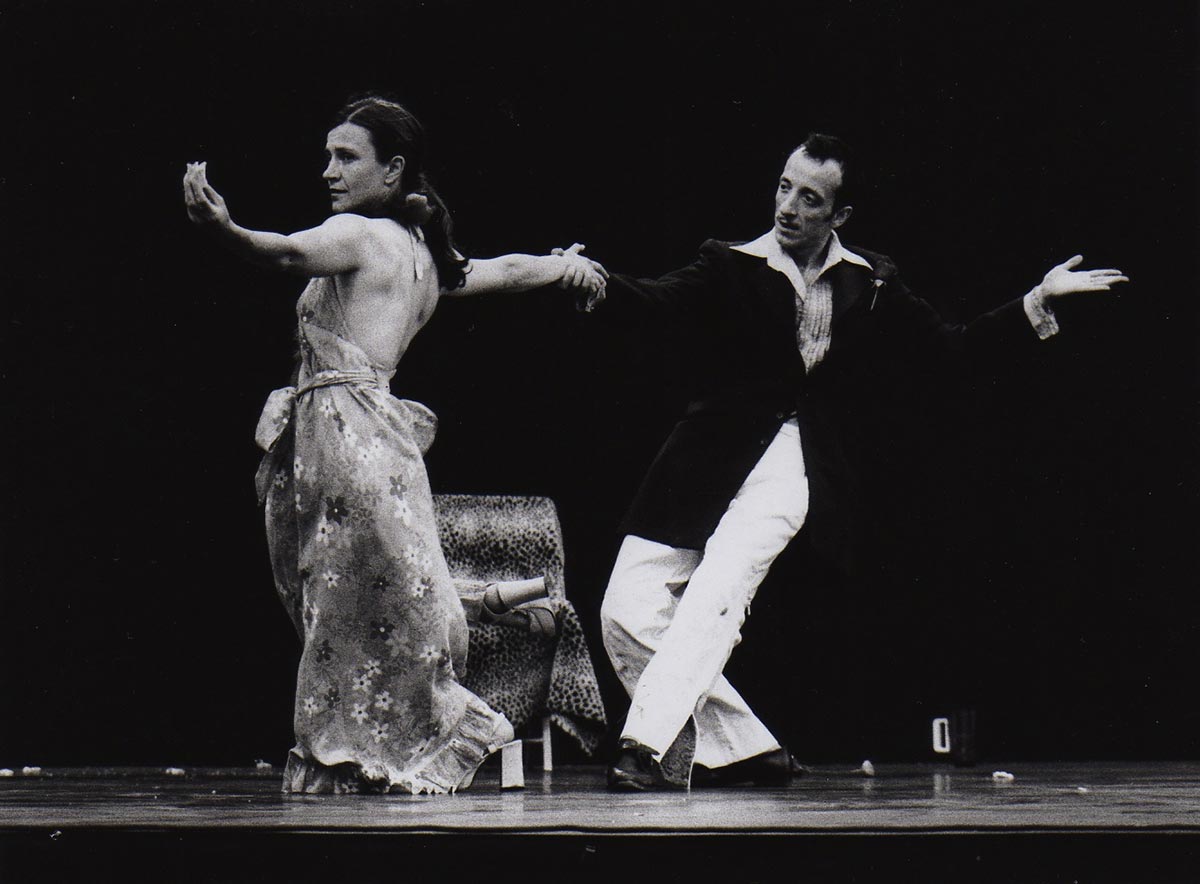 GONZAGO'S ROSE
conceived and performed by Federica Tardito and Aldo Rendina
music Bregovich' Prokofiev' Paolo Conte' Gino D'Auri' Lola Beltrane, Mina
lights Sandro Carnino
thanks to the accomplice and friendly eye of Giorgio Rossi and to Doriana Crema's presence
production Compagnia Tardito/Rendina
supported by Associazione Sosta Palmizi and MiBAC
Love rose's red thorn relieve my heart sorrows because, oh lucky you, by love you have been watered. Cutting stem Cure my tooth Because in love I am never wise.
A self confident man, tough as he's seat, hombre pasionado which confuses Love with violence, an offended woman, exhausted, watered with her roses, longing mujer which soffers violence for a little touch ofLove, they have been living together for "thousands of years" bringing up roses pressed by nightmares that seem dreams and watered down poetries, they share an unique reality: to dance old memories in tired dresses.
---
in the framework of MEDIA DANCE
shows, debates with artists, "alternation school-job" projects
Media Dance aims to combine the experience of theatrical vision with a course of study (pre- and post-show) addressed to students, accompanied by meetings with experts, debates, workshops which trespass in other artistic languages. The project was designed as a tool useful for teachers to deal with contemporary issues, experienced in everyday life: from the relationship with the otherness to the acceptance of diversity, from tolerance to the relationship with body.