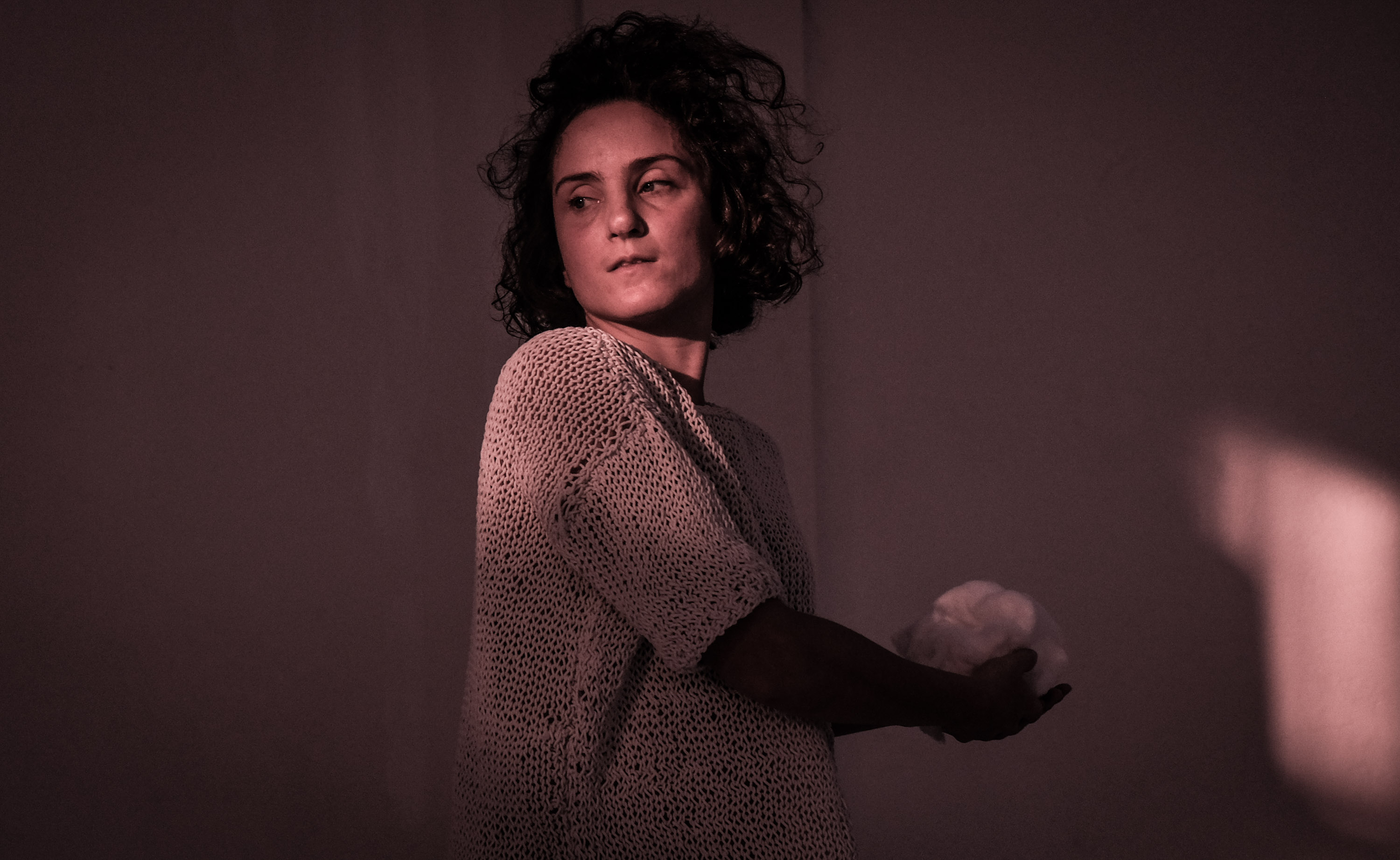 TERESA NORONHA FEIO | Permutazioni 2019/2020
Teresa Noronha Feio has been selected for a research residency inside the framework of Permutazioni 2019/2020, with the project A Tale for the Rootless. The examination board – composed by Cristiana Candellero, Doriana Crema, Enrico Pastore, Federica Tardito, Stefano Mazzotta and Valentina Tibaldi – has been helped, in selecting, by the winners of the previous edition: Amina Amici, Elisa D'Amico, Francesco Dalmasso.
A Tale for the Rootless is a choreographic investigation into the idea of personal archives. Her research is based on the reconstruction of identity through family and historical memories, embodying the image of colonial heritage and investigating in choreography a gestural, textual and rhythmic translation. Teresa starts from an assemblage of traces that date back to the decades of '60-'70 in order to investigate her identity through the body and transforms it into fertile traces of which she grasps the contradictions and problems related to an identity heritage grafted.
TERESA NORONHA FEIO
Teresa is a Portuguese freelance dancer and choreographer. She graduated at Fontys dansacademie, The Netherlands as a dance theater performer in 2010. She continued her formation during three years of living in Brussels, participating in Biennale College – Danza 2013, with the choreographer Frank Micheletti and the Circus Next Lab in Guimarães, with the tutors João do Santos and Jean-Michel Guy. In 2019 Teresa is participating as an artist on behalf of Piemonte dal Vivo in the program Boarding Pass Plus.
ph. Stefano Mazzotta
---
PERMUTAZIONI
a project by Zerogrammi and CASA LUFT
in collaboration with Fondazione Piemonte dal Vivo
partners Lavanderia a Vapore (Fondazione Piemonte dal Vivo, Associazione COORPI, Mosaico Danza/Festival Interplay, Associazione Didee, Zerogrammi)
in network with Università degli Studi di Torino, Torinodanza Festival, Med'arte (Associazione Tersicorea) – Italia, Compagnia Heliotropion – Francia, Compagnia Borderlinedanza – Italia, Twain physical dance theatre – Italia, Centro Daiva Jyoti / Cie La Bagarre – Italia, Compagnia Nut – Italia, La pietra pomice – Italia, Compagnia Càjka – Teatri di mare- Italia, Asmed Associazione Sarda Musica e Danza – Italia, Maya INC Società Cooperativa Art – Italia, Compagnia Muxarte – Italia, Associazione Enti Locali per le attività Culturali e di Spettacolo – Italia, CEDAC -Circuito Multidisciplinare – Italia, AssociazioneSuoni&Pause – Italia, Cooperativa Sant'Elia 2003 – Italia, La FucinaTeatro/Crogiuolo – Italia, Compagnia Koreoproject – Italia, Associazione Fin Doc – Italia, Fondazione Fabbrica Europa per le arti contemporanee – Italia, Association Culturelle Scaraboum /Théâtre Crac: Fabrique de mensonges – Francia, Association KAMAR – Tunisia, Caravansar Producción Y Gestión – Spagna, Asociacion Cultural Metacau – Spagna, Centro studi Ipogei SPECUS – Spagna, Teatro Cafè de Las Artes – Spagna 
For further information about the project, visit Zerogrammi.org.