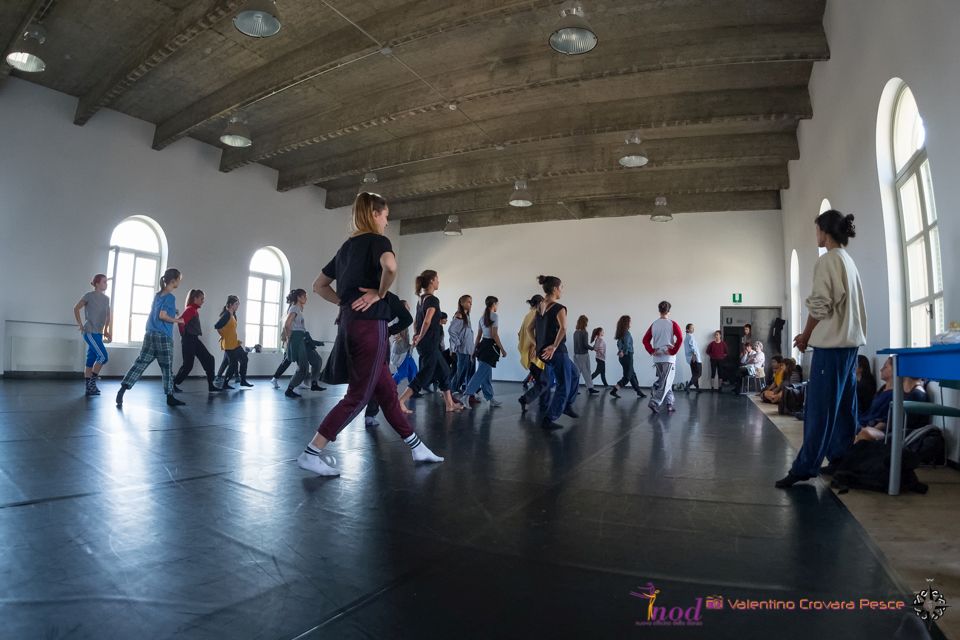 RESIDENZA TRAMPOLINO with Bruno Guillore
According to the Ministry of Cultural Heritage and Activities instructions, Lavanderia a Vapore has designed an open and dynamical device that functions as a scouting action, with the collaboration of dance schools and local communities. In particular, during 2019-2020 annuality, Lavanderia will cooperate with NOD – Nuova Officina della Danza Association, directed by Silvana Ranaudo, in order to realize two high professionalizing training courses addressed to dancers who are now approaching to the artistic profession. The project offers two productive and formative courses:
– December 9th-20th, 2019, with Bruno Guillore, former Hofesh Shechter Company's dancer and now its Associate Artistic Director;

– March 16th-27th, 2020, with Andrea Costanzo Martini, italian dancer and choreographer, based in Tel-Aviv and Lavanderia a Vapore's associate artist.
The two intensive study weeks are expected to end with public sharings (placed inside Lavanderia a Vapore's season), created during the residency period.