The selection of the new professional figure for the role of Project Manager for the 2022/2024 Lavanderia a Vapore project has been concluded. The role has been assigned to Chiara Organtini, a well-known name in the Italian and European panorama in the fields of performing arts, since her role as curator and consultant in different projects.
"I am honored and excited for this assignment, care and imagination will be the values that will guide the trajectory of the next few years to be thought and implemented in a collaborative way, with the current staff and the community of people born around the Lavanderia. Starting from the strong identity consolidated over the years and from the experiences developed by Lavanderia itself, the vision for the future is that of an expanded place, in the throes of a gradual decentralization that involves governance, the geography of spaces and the cultural gaze: a shift from being an architecture to an infrastructure which, maintaining the balance, tends to "outside and other", establishing an otherwise and an elsewhere. The crossing of barriers, at the spatial, cultural and cognitive level, will be the guideline of the contents and operating procedures".
---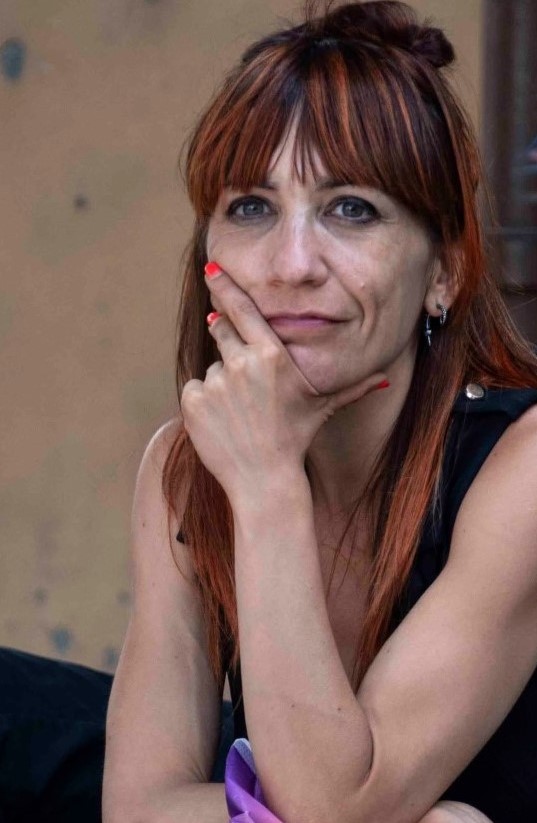 Chiara Organtini is a curator and project manager passionate about performing arts and hybrid formats that go beyond traditional genres by challenging the notion of spectatorship. For 10 years she has been involved in the artistic programming of the Terni International Performing Arts Festival and in the management of the CAOS Centro Arti Opificio Siri in Terni, a post-industrial site transformed into a center of creation and multidisciplinary research: her work has focused on the relationship between artistic experimentation and urban regeneration, on artistic creation as a public space for a new fabric of social relations, on the encroachment of the arts into public space as a strategy for formulating alternative political scenarios. She has been active in international projects such as Miniatures, Dance Moves cities, Now and INSitu, has co-curated research and collective residencies with artists such as Half a House, Foresta and How to be Together, and has promoted audience development and diversification paths. of public and institutions. In 2019 she joined the Santarcangelo Festival working specifically on the coordination and curation of the large-scale international cooperation project BEPART funded by the Creative Europe Program, a collective survey on the ethics of participation conducted with 10 organizations between Europe and North Africa. Recently he has developed research projects on the role of the arts in igniting the civic, radical care and community imagination within the Reshape Project and in collaboration with WpZimmer in Antwerp where he conducted an immersive residency with 10 artists on the notion of commoning by experimenting concretely the condition of common life: in addition to the creation of programs and contents, his curatorial approach focuses on facilitating the conditions that can allow the people who pass through them to generate content.