Registrations are open for a 4-day exchange of artistic practices, led by disabled artists collective Al.Di.Qua and hosted by Lavanderia a Vapore in Collegno (Turin), Italy, from 22 to 25 May 2023. Applications until April 13th:

fill the form

.
---
More information on EDN website: click here.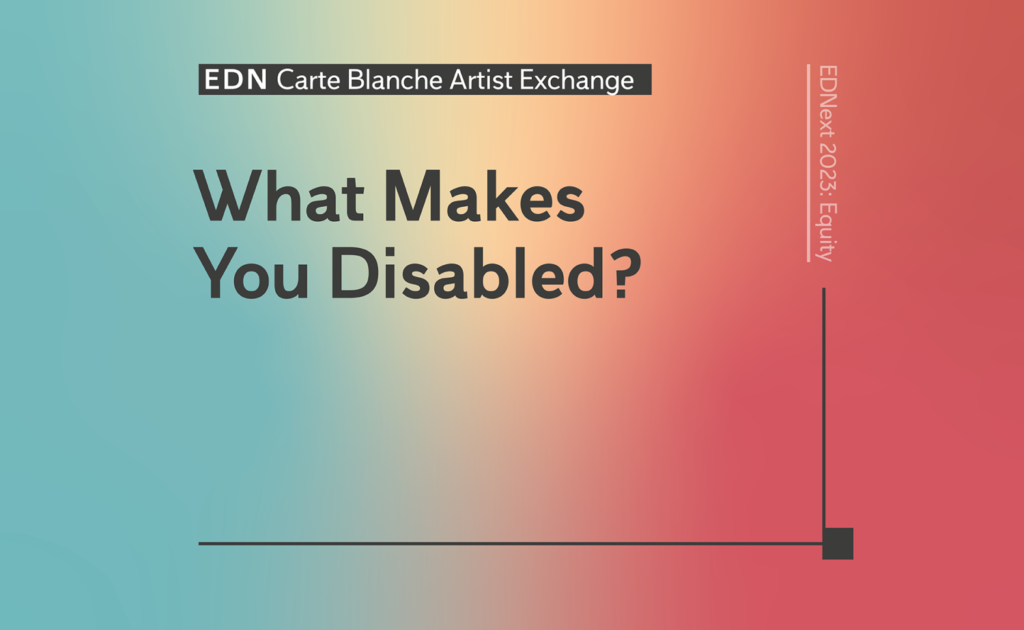 Artists, choreographers and other dance professionals are invited to join a 4-day collective and collaborative exploration of disabling conditions and systemic barriers set by prevailing ableism in contemporary dance.
Inspired by Al.Di.Qua's manifesto, the participants are invited to open a space of possibilities and sow new visions, expand the imaginary relating to disability, grow new skills and raise awareness to generate structural changes and promote greater leadership by people with disabilities and a greater equity for all:
Our body is not the problem, nor our physical, motor, sensory, neurological, cognitive abilities. We can no longer accept that our bodies, our histories, our changing identities are reported and flattened under a single convenient medical-scientific term. We are not talking about disabilities, but about Disabling Experiences imposed by a society built on a model that only benefits the western, male, white, able, healthy, cisgender and straight human being.