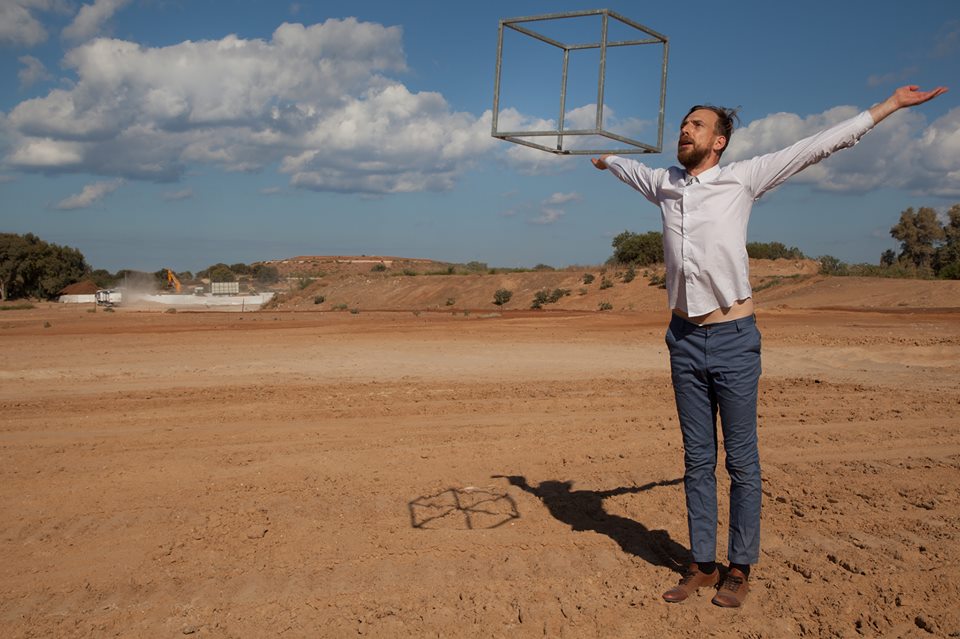 7 SPELLS | Étape Danse
by and with Hermann Heisig


international residency in collaboration with

Mosaicodanza |

 Festival 

Interplay

within the framework of 

Étape

 

Danse

 



Hermann Heisig continues the study of the long 7 SPELLS project, recovering the residency of 2020. His work develops a practice of the simultaneous connection of voice and movement. The central idea is to conceive the voice as the soundtrack of the body, and at the same time the body as the materialization of the voice. Hermann Heisig lives and works as a choreographer and performer in Berlin, began to take an interest in choreography as a self-taught in the late 1990s in Leipzig, has developed an idiosyncratic movement vocabulary and is stimulated by elements of loss of control, as well as comedy, voluntary and involuntary.
---
ÉTAPE DANSE
A cooperation project between France, Germany and Italy to support new choreographic creations
Étape Danse is a trilateral project for international choreographic residencies that aims to promote the new promising creations of significant choreographers of the contemporary scene from France, Germany and Italy. The program, initiated by the Bureau du Théâtre et de la Danse à Berlin, was born from the collaboration between Fabrik Potsdam, La Maison center de développement chorégraphique national Uzès Gard Occitanie, Théâtre de Nîmes and Associazione Mosaico Danza joined them in December 2018. In 2019 Mosaico involved the Fondazione Piemonte dal Vivo – PDV (Circuito Regionale Multidisciplinare del Piemonte) – Lavanderia a Vapore, in order to make the project sustainable, providing selected artists with a professional work space, contributing to their artistic growth, and promoting intercultural dialogue between guest artists and local companies. From 2021 Interplay involved also Torinodanza Festival / Fondazione Teatro Stabile di Torino – Teatro Nazionale, thus further increasing the financial support in support of contemporary dance.
The project thus develops its international vocation in the best possible way, coming to support every year 3 talented companies selected: one French, one German and one Italian.