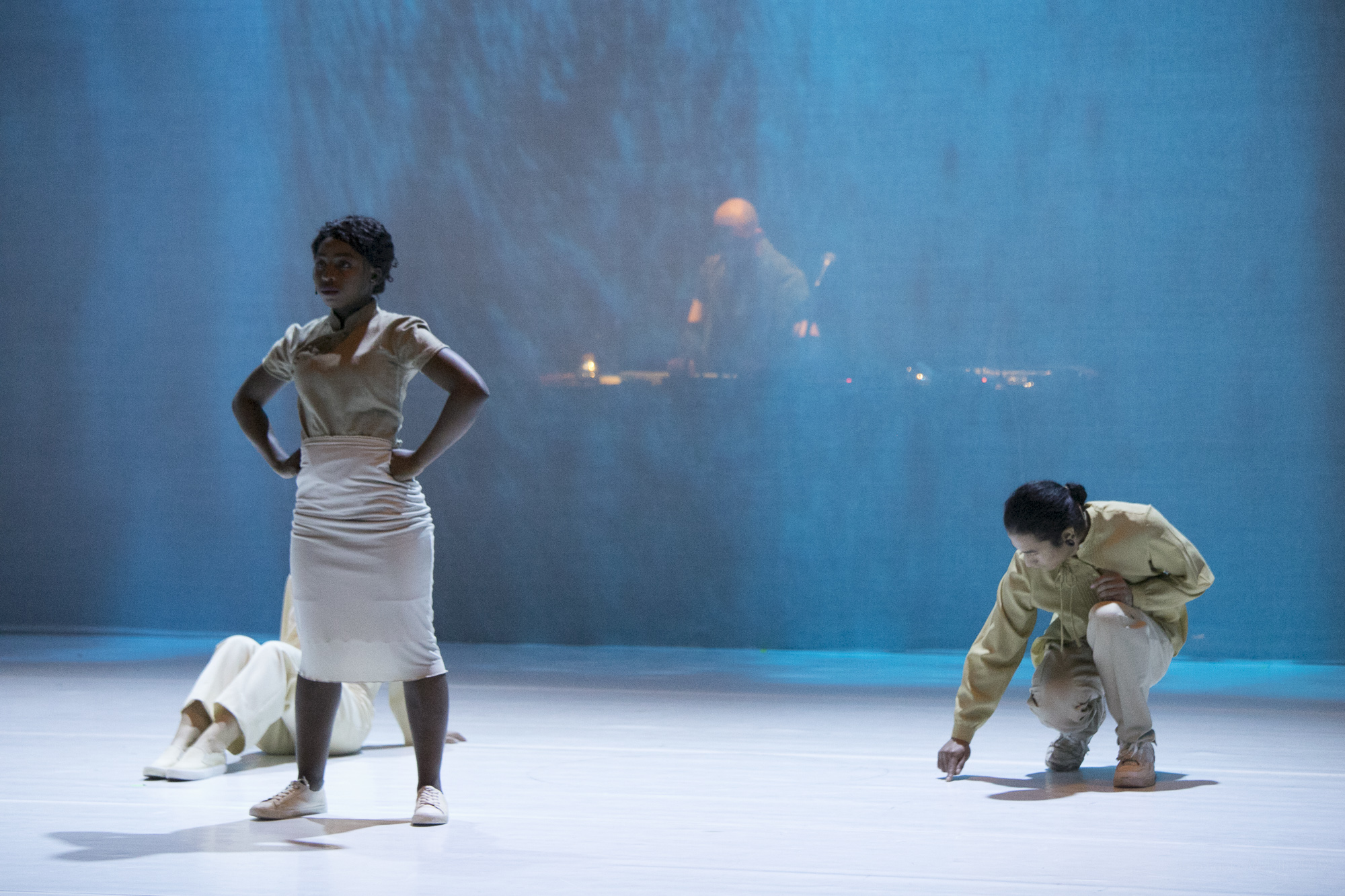 BLUME
concept and realization LiberamenteUnico
creation Barbara Altissimo
dramaturg Emanuela Currao
live music Didie Caria
artistic collaboration Emanuela Currao and Didie Caria
assistant director Valeria Stefanini
light and stage design Massimo Vesco
costums Alessia Panfili
press office Roberta Cipriani
on stage the young guys of  IN VERDIS project (Carola, Chiara, Daniele, Eleonora, Gabriele, Giovanni, Gorette, Loveth, Michela, Rebecca, Sanaa, Sebastian, Tommy)
Blume, "budding" in German, is the show of IN VERDIS, the project that started in 2016 and has been organized by LiberamenteUnico, according with several social cooperatives of the territory. So Blume is made by many young people coming from different situations of disability and marginalization. The whole project is focused on the word diversity, intended not as a limit but as a added value. Thirteen young under-25 are the actors of the show, that debuted at the Casa del Teatro Ragazzi e Giovani in March 2019, replaying in Milano at Franco Parenti in October 2019. In Blume every guy gave to the show a fragment of his own story, humanity and fragility.
The show is in italian.
---
in the framework of MEDIA DANCE
shows, debates with artists, "alternation school-job" projects
Media Dance aims to combine the experience of theatrical vision with a course of study (pre- and post-show) addressed to students, accompanied by meetings with experts, debates, workshops which trespass in other artistic languages. The project was designed as a tool useful for teachers to deal with contemporary issues, experienced in everyday life: from the relationship with the otherness to the acceptance of diversity, from tolerance to the relationship with body.