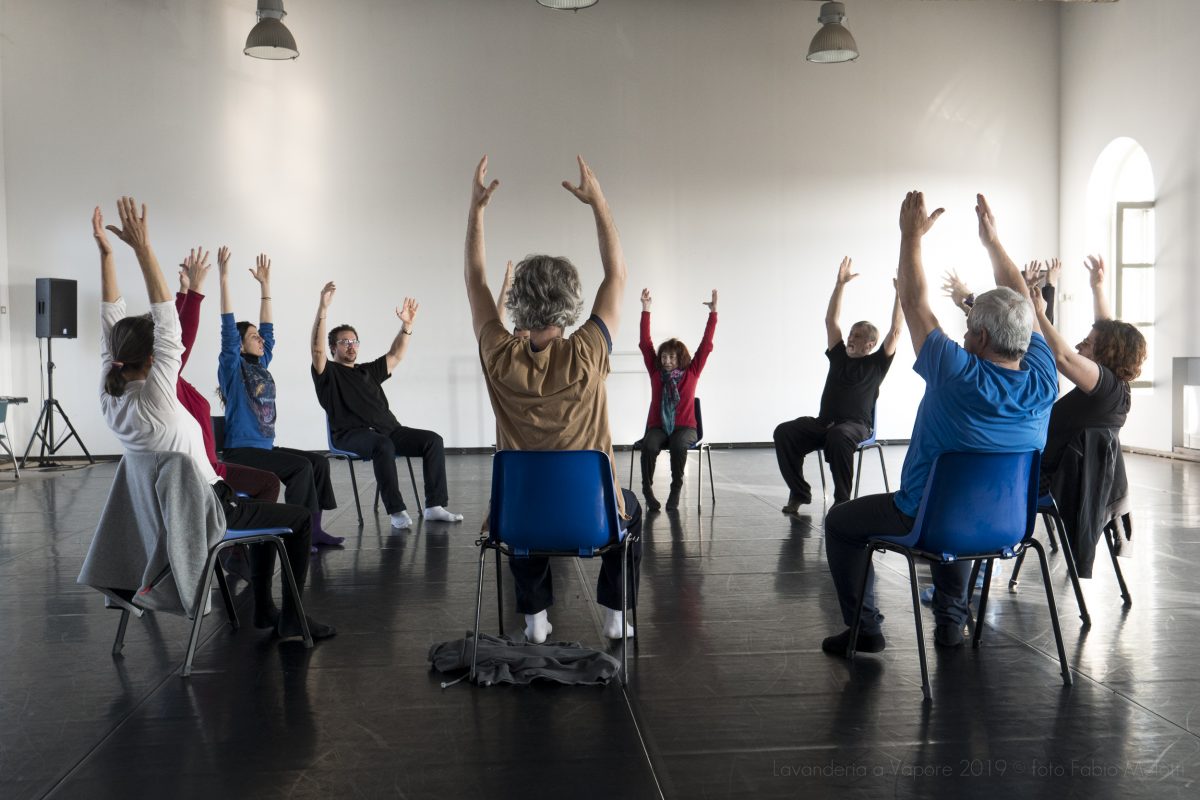 DANCE WELL DANCERS | suspend event
In accordance with Prime Ministerial Decree/10-24-2020, this event has been suspended. For further information click here.
a project by Lavanderia a Vapore
in collaboration with CSC – Centro per la Scena Contemporanea di Bassano del Grappa
and with Associazione Giovani Malati di Parkinson
Dance Well – movement research for Parkinson promotes dance and philosophy practices addressed not only to people who live with Parkinson's disease, but also to artists and citizenship, creating an unusual research community.
---
Program
OCTOBER
October, 3rd – Great Room Laundry
October, 10th – Great Room Laundry
October, 17th – Great Room Ironing
October, 24th – Great Room Laundry
October, 31st
NOVEMBER
November, 7th
November, 14th
November, 21st
November, 28th
DECEMBER
December, 5th
December, 12th
December, 19th