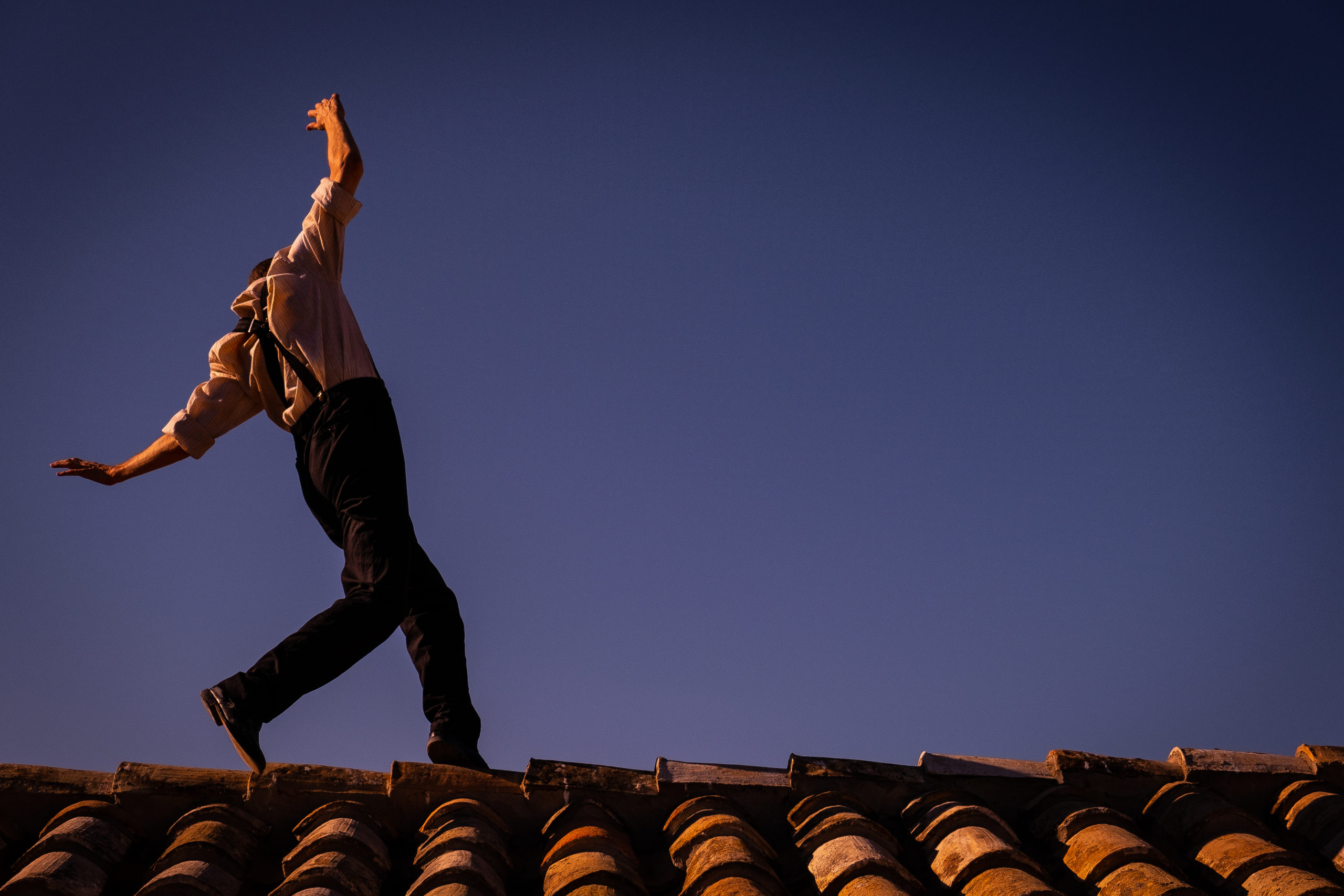 ELEGY OF LOST THINGS | suspend event
In accordance with Prime Ministerial Decree/10-24-2020, this event has been suspended. For further information 

click here

.
project, direction and choreography Stefano Mazzotta
created with and interpreted by Amina Amici, Simone Zambelli, Damien Camunez, Manuel Martin, Miriam Cinieri, Gabriel Beddoes, Alessio Rundeddu
collaboration to the dramaturgy Anthony Mathieu, Fabio Chiriatti
special participations to the filmic project Antonio Piovanelli, Loredana Parrella, Elisa Zedda, Sara Angius
troupe video Massimo Gasole/Illador Film, Damiano Picciau, Alberto Masara, Emanuele Pusceddu
make up Federica Li
vocal coaching Elena Ledda, Simonetta Soro
lights Tommaso Contu
production assistent Maria Elisa Carzedda
production Zerogrammi
coproduction Tersicorea T Off (It), La meme balle – Avignon (Fr), la Nave del Duende (Sp), Festival Danza Estate (It)
in collaboration with CASA LUFT, Arca del Tempo, Cooperativa Specus, Comune di Settimo S. Pietro, Comune di Selargius, Comune di Sinnai, Regione Sardegna
with the contribution of INTERCONNESSIONI/Tersicorea, PERIFERIE ARTISTICHE – Centro di Residenza Multidisciplinare della Regione Lazio – Supercinema, Tuscania
with the support of Soprintendenza Archeologica, Belle Arti e Paesaggio per la Città Metropolitana di Cagliari e le Province di Oristano e Sud Sardegna, Regione Piemonte, Regione Sardegna, MIBAC – Ministero per i beni e le Attività Culturali
Blessed are the moments,millimeters and shadows of the little things. (F. Pessoa)
The choreographic project Elegìa delle cose perdute (Elegy of Lost Things) is inspired by a corollary of readings which are predominantly existentialist and introspective. Among these mostly emerges the novel Os Pobres by the portuguese author and Historian Raul Brandao. The landscape evoked by this literary reference, on the edge between raw, sour, dreamlike and illusory, reflects a nostalgia, a Sehnsucht, a memory as matter that traces back our roots and identity and, at the same time, the separation from them and the feeling of moral exile that arises from it: a dream of impossible returns, anger facing the time that annihilates, a send-off from what is lost and that has marked the map of our inner journey.
In the investigation about the topos of exile, our desire is to explore, beyond its merely geographical meaning, the moral condition that concerns anyone who may feel alien to the world in which he/she lives, placing him/her in a state of suspension between past and future, hope and nostalgia. The desire that nostalgia carries along is not actually the desire for a static eternity, but for ever newer genesis and for a place that remains, a place where you experience a rebirth as a living matter, that helps you to resist, to last, to change, a place where you can go without ever arriving, infinitely.
I am nothing.
I'll never be anything.
I couldn't want to be something.
Apart from that, I have in me
all the dreams in the world.
(F. Pessoa)
This is the tragicomic story of 7 souls: poor and derelict people, the humus of the world (R. Brandao). Worn out clothes, with earth nuances, badly cover the livid, pale skin to the point that the last light of the sunset seems to make it shine with gold. Their stories, despite their different kind of exiles to which they are subjected, have the same feeling of emptiness, generated by an inexorable absence. They share the same black misery inscribed in an uninterrupted present, of a clownish and tender sadness. From time to time the minor euphony of simple and popular songs whispered to the sky at night accompanies them or a melancholy pace of a nostalgic waltz comes through. What remains of their actions, of their useless efforts is the story of a feeling of lost things. Among them a poet named Gabirù is living there, suspended on the edge of this scenic space that has the colors of a post station or of a frontier. Everything they treat as boundary without a handhold, an embankment, a fulfillment, a conclusion, for the poet is the hyperbole from a here and now that is the beginning, trespassing, invitation to travel, to crossing, to a metamorphosis.
From the confine of the present, Gabirù's words move his stage mates beyond the purgatory of forgetfulness and noise, within a poetic and silent time, no longer distant but livable, transitable. A nostalgia for things that never happened, of a small never lost homeland, the place of an invented memory, a past, a present, a future thought on the figures of this invention. The words and the dance of the poet trace the hyperbole towards the redemption of a promised land. The place where you can go without ever reaching it, through a desire, a somer-sault of your thought, a spiral of the heart, the over a hedge-limit of Leopardian memory, from which one can contemplate the disarming beauty of infinity.
This dance swings between inexorable expectations and a multiplication of vectors and directions, it is vertigo, it is abandonment, it has the shape of a nostalgic sadness that asks to be celebrated, of bodies that become landscape, form of the flow of time, of memory and of hope, as the founding matters of life itself, which is always a crossing, not to possess but to belong. So within this logic suddenly any misery or poverty are no longer possible, there is nothing left that can really be lost.
May life follow its splendid course. It has a dream and iron flavour. It's tenderness, disgrace, desperation. It takes us in, it drags us, it pushes us, it fills us up with illusion, it scatters us to every corner of the globe. It bruises us. It raises us. It knocks us out. It protects us. It drenches us in the same muddy vortex. It kills us. However, even just for a moment, it forces us to look up and until the end we remain with loopy eyes. (R. Brandao)