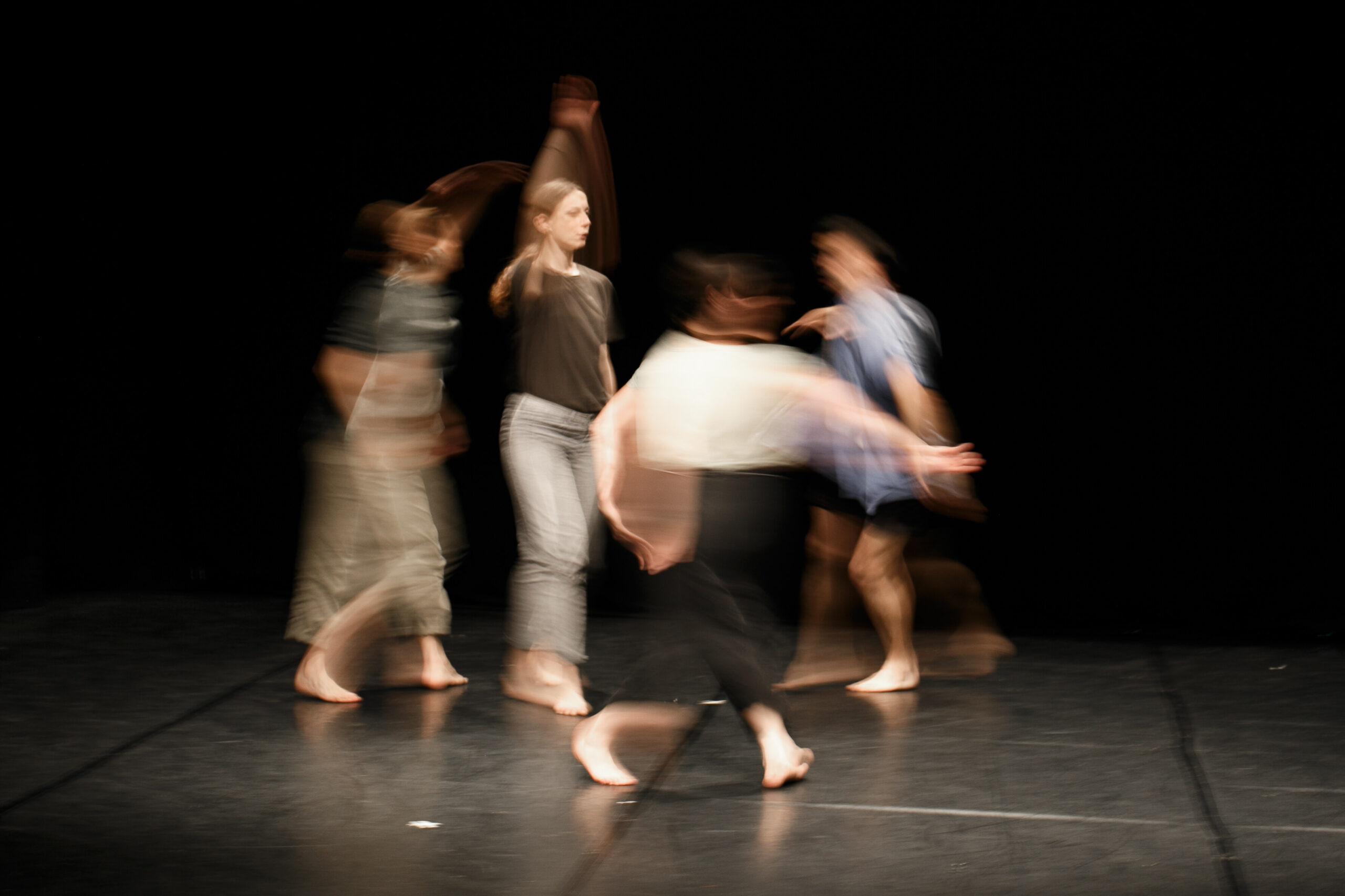 HEALING TOGETHER | Étape Danse
choreography Daniele Ninarello
assistent to the choreography Elena Giannotti
dramaturg Gaia Clotilde Chernetich
light design Gianni Staropoli
dancers and music to be defined
production Codeduomo
with the support of MosaicoDanza/Festival Interplay, Fondazione Piemonte dal Vivo – Circuito Regionale Multidisciplinare, Lavanderia a Vapore, Armunia/Festival Inequilibrio, Festival Oriente Occidente/CID Centro Internazionale della Danza, CSC Centro per la Scena Contemporanea
and of Ministero della Cultura
within the framework of Étape Danse
Starting from the "silent protests" thought and created during the lockdown period, the idea of a new group piece wasborn, dedicated to the collective process of protest and liberation, in which the performers abandon themselves to aspace that they mutually construct in which it is possible to expose their vulnerable bodies. In this space the bodiesproceed together through a dance that comes from a real process of stream of consciousness, progressively releasing thetensions that have accumulated over time, to give movement and voice to postponed revolutions. The time we are goingthrough requires a reflection on the sense of care, participation, listening, cooperation and healing. Bodies undergocontinuous dictation from the outside, they are territories colonized by the culture of control, violence and offense. Ourvulnerability has been forced not to express itself, not to be observed, celebrated.
---
ÉTAPE DANSE
A cooperation project between France, Germany and Italy to support new choreographic creations
Étape Danse is a trilateral project for international choreographic residencies that aims to promote the new promising creations of significant choreographers of the contemporary scene from France, Germany and Italy. The program, initiated by the Bureau du Théâtre et de la Danse à Berlin, was born from the collaboration between Fabrik Potsdam, La Maison center de développement chorégraphique national Uzès Gard Occitanie, Théâtre de Nîmes and Associazione Mosaico Danza joined them in December 2018. In 2019 Mosaico involved the Fondazione Piemonte dal Vivo – PDV (Circuito Regionale Multidisciplinare del Piemonte) – Lavanderia a Vapore, in order to make the project sustainable, providing selected artists with a professional work space, contributing to their artistic growth, and promoting intercultural dialogue between guest artists and local companies. From 2021 Interplay involved also Torinodanza Festival / Fondazione Teatro Stabile di Torino – Teatro Nazionale, thus further increasing the financial support in support of contemporary dance. The project thus develops its international vocation in the best possible way, coming to support every year 3 talented companies selected: one French, one German and one Italian.