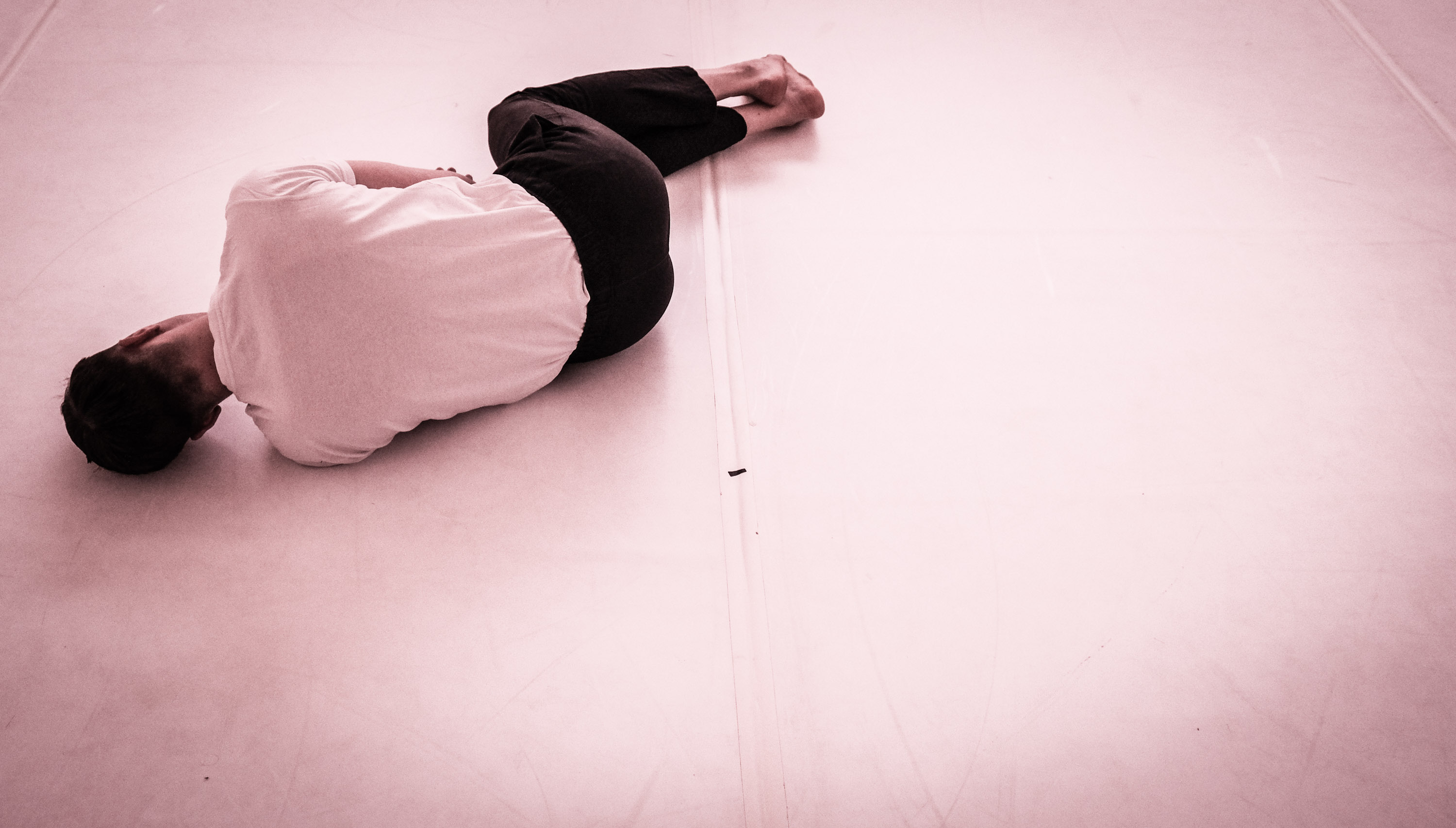 LORENZO DE SIMONE | Permutazioni 2019/2020
Permutazioni 2019/2020, interrupted due to the lockdown, restarts in Lavanderia a Vapore (Collegno); Casa Luft, instead, remains closed for the moment.
---
Lorenzo De Simone has been selected for a research residency inside the framework of Permutazioni 2019/2020, with the project Variazione#2: Eulogy to Kindness. The examination board – composed by Cristiana Candellero, Doriana Crema, Enrico Pastore, Federica Tardito, Stefano Mazzotta and Valentina Tibaldi – has been helped, in selecting, by the winners of the previous edition: Amina Amici, Elisa D'Amico, Francesco Dalmasso.
This project, designed for a single dancer on stage, sinks into the need of dealing with the question of kindness. It has become a forbidden pleasure. In our imagination as human beings, kindness is not a natural instinct: we all are crazy, bad, dangerous and profoundly competitive. People are driven by selfishness: impulses towards others are only forms of mere self-preservation. But even though the pleasure of kindness is risky, it is one of the most fulfilling things we've got. Today the term "kindness" embraces a range of feelings describable in different words: solidarity, generosity, altruism, benevolence, humanity, compassion, piety, empathy (Phillips A. & Taylor B., 2009).
LORENZO DE SIMONE
He studied contemporary dance following the leading national and international dancers and worked with Compagnia Nut (Milan), Willi Dorner, Compagnia Virgilio Sieni. In 2018 he started his career as an author; his first work (Variazione #1: S. Velato) debuted at the Festivals "Più che Danza" and Festival "Dominio Pubblico". In 2019 he graduated in Development Psychology and Protection Process.
ph. Stefano Mazzotta
---
PERMUTAZIONI
a project by Zerogrammi and CASA LUFT
in collaboration with Fondazione Piemonte dal Vivo
partners Lavanderia a Vapore (Fondazione Piemonte dal Vivo, Associazione COORPI, Mosaico Danza/Festival Interplay, Associazione Didee, Zerogrammi)
in network with Università degli Studi di Torino, Torinodanza Festival, Med'arte (Associazione Tersicorea) – Italia, Compagnia Heliotropion – Francia, Compagnia Borderlinedanza – Italia, Twain physical dance theatre – Italia, Centro Daiva Jyoti / Cie La Bagarre – Italia, Compagnia Nut – Italia, La pietra pomice – Italia, Compagnia Càjka – Teatri di mare- Italia, Asmed Associazione Sarda Musica e Danza – Italia, Maya INC Società Cooperativa Art – Italia, Compagnia Muxarte – Italia, Associazione Enti Locali per le attività Culturali e di Spettacolo – Italia, CEDAC -Circuito Multidisciplinare – Italia, AssociazioneSuoni&Pause – Italia, Cooperativa Sant'Elia 2003 – Italia, La FucinaTeatro/Crogiuolo – Italia, Compagnia Koreoproject – Italia, Associazione Fin Doc – Italia, Fondazione Fabbrica Europa per le arti contemporanee – Italia, Association Culturelle Scaraboum /Théâtre Crac: Fabrique de mensonges – Francia, Association KAMAR – Tunisia, Caravansar Producción Y Gestión – Spagna, Asociacion Cultural Metacau – Spagna, Centro studi Ipogei SPECUS – Spagna, Teatro Cafè de Las Artes – Spagna 
For further information about the project, visit Zerogrammi.org.