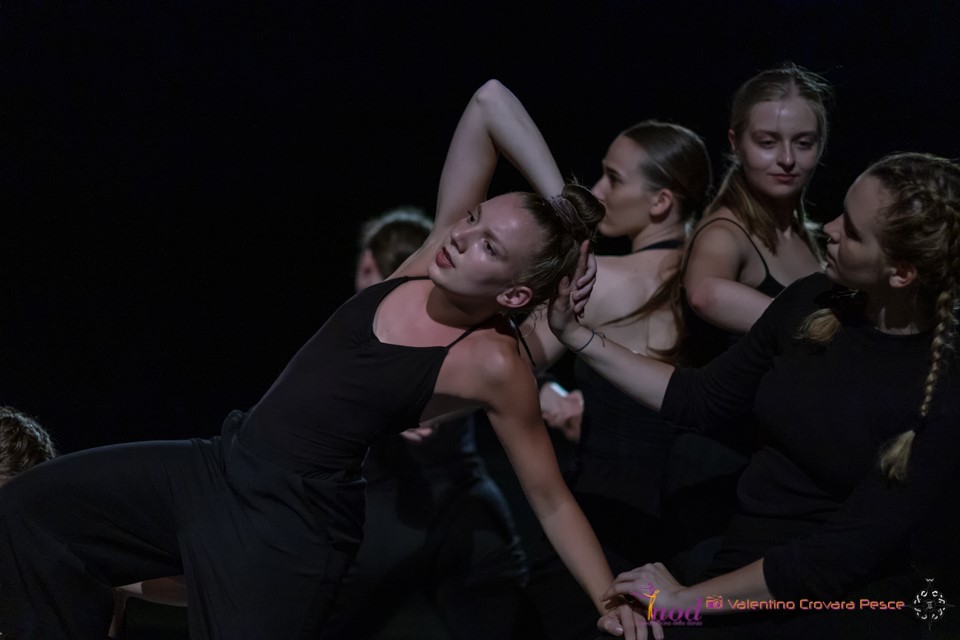 PALISSADE
The word palissade alludes to that aggregative movement of membranes capable of assimilating in themselves other ones (and of a different nature), creating a unity that is always renewed and in perpetual movement.
The night event is the result of an aggregative process that has been evolving for some time, which includes NOD – Nuova Officina della Danza, Fondazione Piemonte dal Vivo and Lavanderia a Vapore, together for the promotion and dissemination of dance in the Piedmont area.
---
PROGRAMME
MIXED APE vol. 1
by Frédéric Despierre
music 
Frédéric Despierre
Inspired from the mixtape format born in the Hip-Hop music and radio culture, the performance creates a patchwork of images and physical energies, in the attempt to capture the instinctive and random nature of what it could be called "a train of thought".
SHARINOD 1
by and with the ICD Program dancers
FUTURE SHADOW
by Attila Rónai
music Endre Schumicky
Our society is plunged into a speedy mood: quick replies on Messenger and emojis on I

nstagram

are supplanting honest human communication and meetings. How this effects on young generation's psychological and social behaviour?

15 dancers – who meet each other for the first time through a dance creation rather than being just "friends on Facebook" – tried to investigate this issue.

How real connections between each other appear on stage? Can movement and music bring them closer together? How an experience like this effects the future generation?

 An

Attila 

Rónai

 research and 

creati

on about personal differences, relations and human connection.
SHARINOD 2
by and with the ICD Program dancers
NOTTURNA – Residenza Trampolino public sharing
by Bruno Guillore
music Vincenzo Lamagna
with the dancers selected by the call Residenza Trampolino: Annabelle Vatome, Rosalia Panepinto, Camilla Branchetti, Noemi Piva, Rossella Amadori, Sara Angelucci, Barrier Chloë, Agnese Bargero, Elena Martello,  Giada Fabrinetti, Eloise Jocque, Yuna Legrand
in collaboration with NOD – Nuova Officina della Danza
curated by Silvana Ranaudo
The 

winter

 

solstice is

 the 

longest

night of the year.

The day is weak and bleak, the night is strong and deep. It is finally the time for Yule, where the night allows those nocturnal creatures to roam free and play. 

Free to  

gather

, celebrate, 

give

 

into

 

their

 

impulses

.