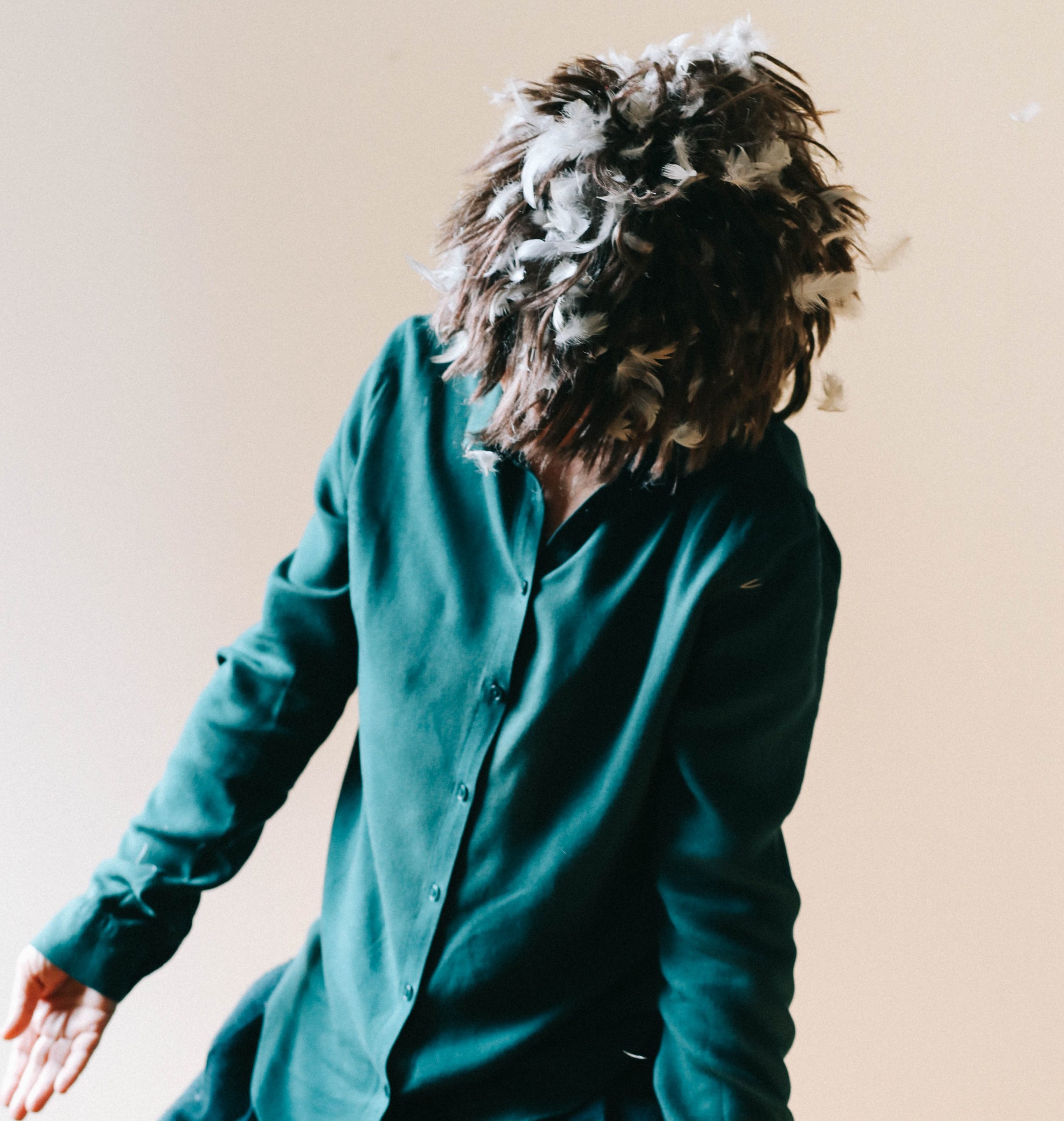 SONJA
by and with Federica Tardito
assistance Aldo Rendina
light design Massimo Vesco
light consolle Fabio Bonfanti
musical consulency Michele Anelli
projected image Pietro Bologna
costumes Monica Di Pasqua
production compagnia tardito/rendina
coproduction Sosta Palmizi and Arbalete
with the support of Compagnia Zerogrammi and Arte in Movimento
winning project of AiR 2020 (Lavanderia a Vapore)
Freely inspired by the figure of Sonja in the play Uncle Vanja by Anton Cechov.
I felt touched by the character of Sonja as this feminine figure knew me deep down; a strange feeling of closure and wonder … with no little tragicomic courage, I moved my first steps towards this figure with missed desires, and with a gaze toward the sky.The proximity with Sonja's figure allows me to enter autobiographical areas with the necessary distance that helps me to use another look, ironic, on the un-graceful condition of the human being. Because of my inclination to drift I fall in a destabilising overturn between emotional excesses, from tragic to ridiculous admitting constant falls which become (hope-less) attempts to rise.(Federica Tardito)
Cechov's characters are consciences which come to show themselves and are experienced "from the inside", this particular approach of the writer helps the author to overexpose Sonja's humanity. The main character of the performance Federica/Sonja was born from the pages of literature and sometimes mixes itself with the autobiographical features of the choreographer. The idea of the performance was born by the author's and performer's desire to come closer with a compassionate look at Cechov's character; moved by the sensation of glimpsing a very thin vein, suspended, precarious, a recall towards that particular human dimension which is situated between the longing for salvation and its inevitable slide, a game on tiptoes, perpetually in search of a non-existent balance. The two women overlap themselves to turn upside down a dramatic situation and to put on scene the human fragility which becomes the trampoline to make human beauty emerge.