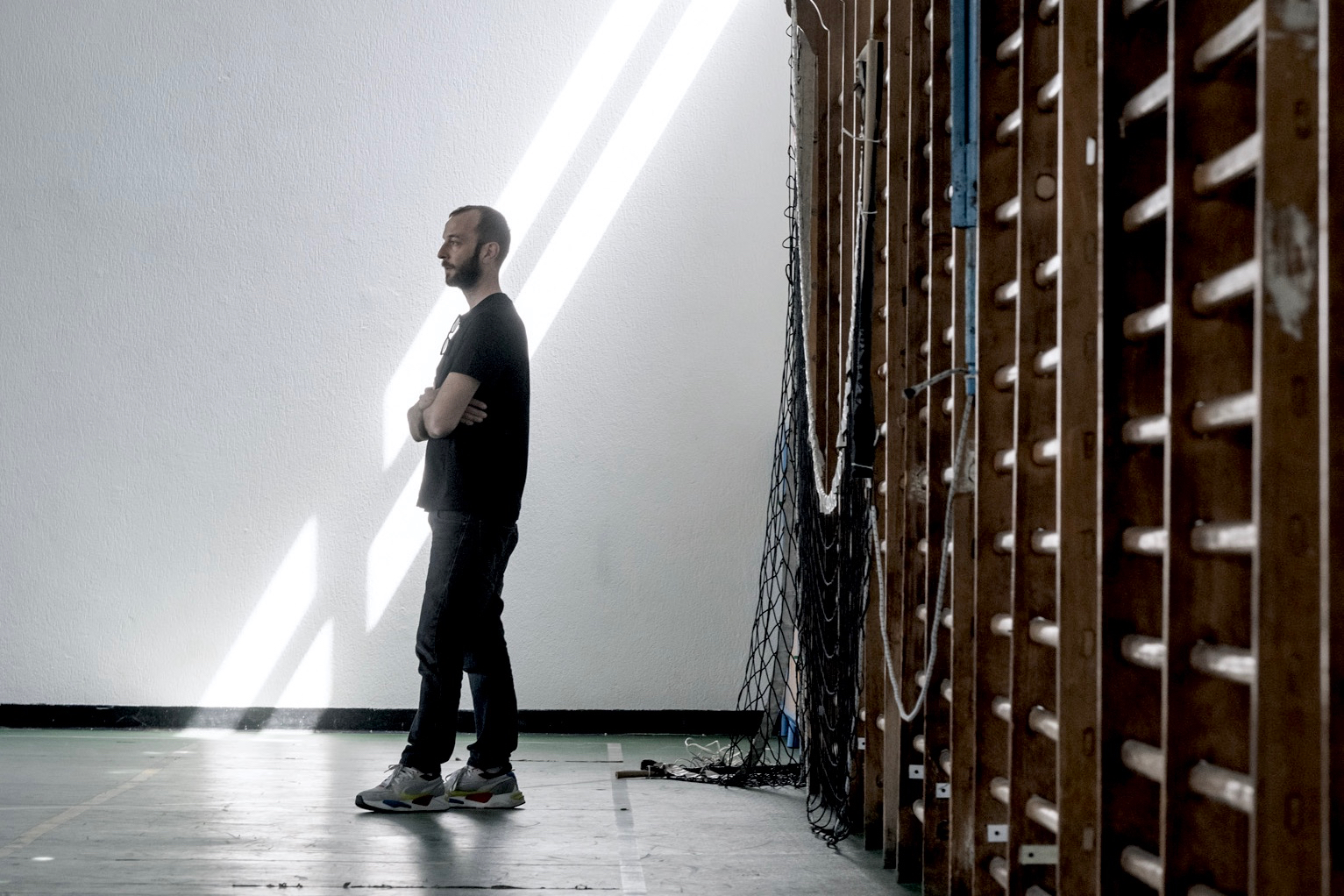 SPORT
by Salvo Lombardo
a production by Chiasma 2023
as the third chapter of the trilogy "L'esemplare capovolto"
performers Chiara Ameglio, Jaskaran Anand, Fabritia D'Intino, Daria Greco,
light design, setting, technical management Maria Elena Fusacchia, Alessio Troya
music Iosonouncane, Milva, Wolfgang Amadeus Mozart
sound design Fabrizio Alviti
cultural advising Alessandro Tollari
training coach Pietro Piscitelli, Federico Pucher, Andrea Sorbello, Luigi Uberti
management and project coordination Giulia Vanni
administration Cesare Benedetti
co-production FESTIVAL MILANoLTRE, Fattoria Vittadini
sponsored by MIC – Ministero della Cultura, Regione Lazio
with the support of Lavanderia a Vapore, Teatro di Roma / Teatro Nazionale, Scenario Pubblico / Centro di Rilevante Interesse Nazionale per la Danza, C.L.A.P.Spettacolo dal vivo, CapoTrave / Kilowatt
in collaboration with Università degli Studi di Torino | Dipartimento di Studi Umanistici
thanks to CUS Torino, A.S.D Lotta Brescia and Lotta Club Jonio
Salvo Lombardo is associate artist of Lavanderia a Vapore and MILANoLTRE Festival
Salvo Lombardo's SPORT performance identifies a specific existential dimension in the physical condition of the "fall" and in the same way a pretext to reposition the ideals of competition and performance normally based on principles of exclusion and conformity to precise anatomical, social, behavioral and cultural rules.
Specifically, SPORT attempts to widen the gaze on the very concept of "performativity" of the body, both in artistic and sporting performance. In this sense, sport is investigated as one of the different articulations of the forms of dominant power, in the intersections between individual expression and public narration, at the crossroads with the construction of national, cultural and gender identities.
SPORT by Salvo Lombardo is an opportunity to re-discuss the contemporary canons and imaginaries applied to the body in the "Occident" trying to reveal both the desperate attempt to resist its fall, as well as the inevitable, necessary and at times "loving" acceptance of the decline: of a condition, of a narrative system, of a world.
The performance is the third chapter of the trilogy
L'Esemplare Capovolto
articulated in the rewriting of three historical works of the Italian academic dance repertoire of the late 19th century: Gran Ballo Excelsior (1881), Amor (1886), Sport (1897).
ph. Andrea Macchia for Media Dance +