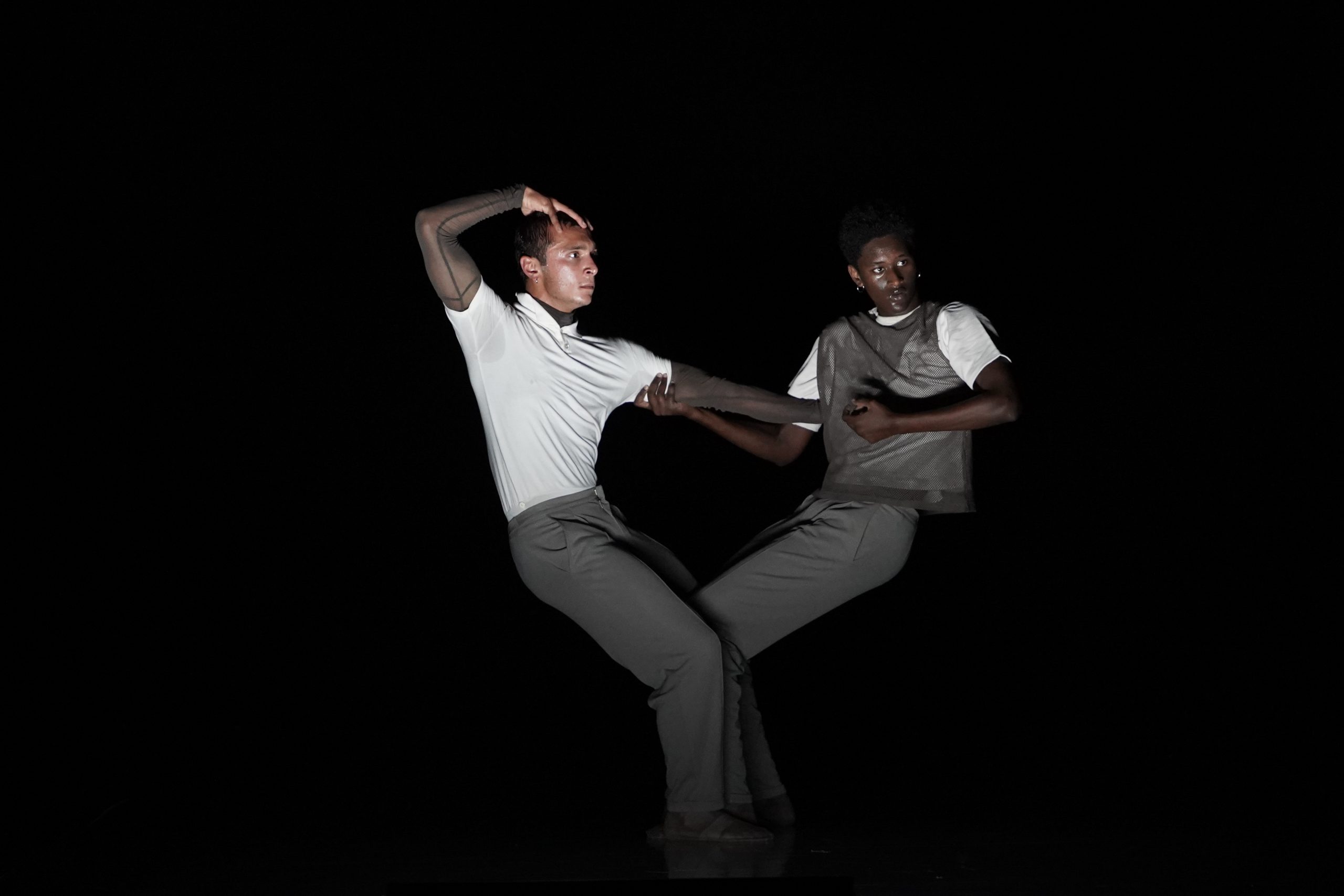 SWAËN + OPEN DRIFT for Swans Never Die | Open LaV
SWAËN
choreography and dance Camilla Monga
music Filippo Vignato ed Emanuele Maniscalco
production VAN
coproduction Operaestate Festival Veneto e Centro per la Scena Contemporana CSC, Festival Bolzano Danza in the framework of Swans never die, a project by Lavanderia a Vapore – Residency Center for Dance (Piemonte dal Vivo, Coorpi, Didee Arti e Comunicazioni, Mosaico Danza, Zerogrammi); Operaestate Festival Veneto and Centro per la Scena Contemporanea CSC Bassano del Grappa; Triennale Milano Teatro; Fondazione Teatro Grande di Brescia; Festival Bolzano Danza – Fondazione Haydn; Gender Bender Festival; "Memory in Motion. Re-Membering Dance History (Mnemedance)" – Università Ca' Foscari Venezia; DAMS – Università degli Studi di Torino
The Swans never die project proposes to perform "The dying swan" as a field of experimentation of styles, techniques, identities and cultures between reinvention and quotation, and between history and memory, to make today's public aware of the many forms of existence of dance over time. In Camilla's work music and dance evoke the interpretative freedom of the historical dancer Anna Pavlova who testifies how even at the time the choreographic writing could be based on improvisation and was inseparable from the subjectivity of the performer. The trombonist Filippo Vignato and the multi-instrumentalist Emanuele Maniscalco become authors of a musical rewriting between improvisation and structure of the Saint Saëns original. Their project starts from a crasis that also reverberates an artistic synaesthesia, that between dance and music. The crasis is in the invented title of this piece, a union of the noun Swan (swan, in English) and part of the surname of the composer used by Mikhail Fokin for the original ballet, Camille Saint-Saëns. So here is Swaën manifesto of an open work that is enriched thanks to new choreographic and musical interpretations to define a precious value between music and dance.
---
afterwards
OPEN DRIFT
choreography Philippe Kratz
performers Antonio Tafuni e Nagga Baldina
original music Borderline Order
commissioned by Operaestate Festival Veneto e Centro per la Scena Contemporana CSC, Festival Bolzano Danza in the framework of Swans never die, a project by Lavanderia a Vapore – Residency Center for Dance (Piemonte dal Vivo, Coorpi, Didee Arti e Comunicazioni, Mosaico Danza, Zerogrammi); Operaestate Festival Veneto and Centro per la Scena Contemporanea CSC Bassano del Grappa; Triennale Milano Teatro; Fondazione Teatro Grande di Brescia; Festival Bolzano Danza – Fondazione Haydn; Gender Bender Festival; "Memory in Motion. Re-Membering Dance History (Mnemedance)" – Università Ca' Foscari Venezia; DAMS – Università degli Studi di Torino
"If I could imagine a way to remain permanently in transition, in the unknown, disconnected from the world, I would be able to remain in a state of permanent freedom "says Philippe Kratz citing David Wojnarowicz. And in his reinterpretation of the swan Kratz starts from the concept of transition as a characteristic element of the flow of existence in his interpretation of the swan. This transition takes shape in two bodies that meet by chance in the flow of their lives, both of them before leaving and wandering towards unknown directions, and after having improved each other's life. Like swans that wander, meet and separate on the water.