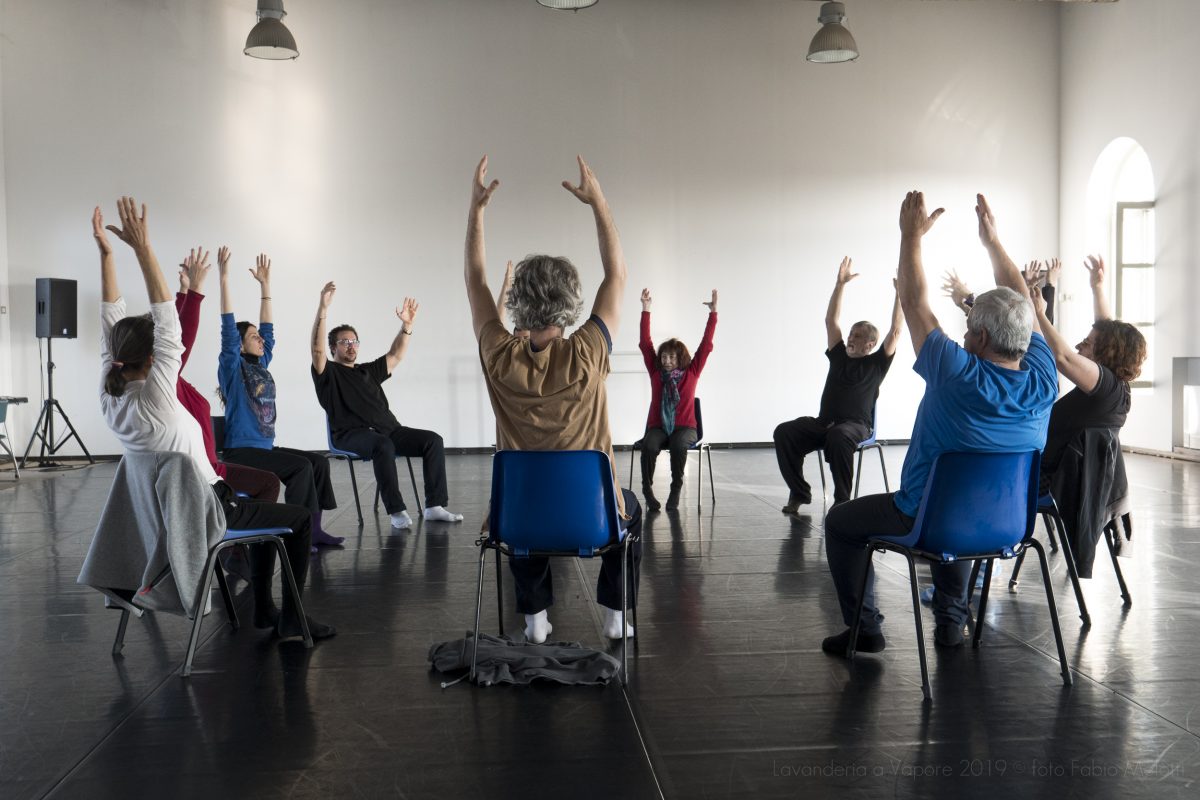 DANCE WELL DANCERS
a project by Lavanderia a Vapore
in collaboration with CSC – Centro per la Scena Contemporanea di Bassano del Grappa
and with Associazione Giovani Malati di Parkinson
Resume the weekly meetings of Dance Well Dancers: during the spring, they will take place in Lavanderia a Vapore (Collegno) and at Sant'Uberto Chapel (Venaria Reale). Teachers, people Parkinson artists and citizens practice dance and philosophy together, in those places dedicated to beauty (like theaters, museums or parks) to give voice to unusual research communities.
Registration required: info@parkinsongiovani.com.
For further information about the project, click here.
As far as possible, meetings will be live. Otherwise, online.
---
In this new experience it has been decided to follow one of the research lines emerged during the course: plant world as a model (that is, plants as teachers of slowness, in a continuous movement, tireless explorers of ascents, conquerors of spaces, courageous pioneers). In order to give new inputs to this further online experience, Manifesto del Terzo paesaggio by Gilles Clément has been chosen as a source of inspiration. It is the metaphor of resistance, an opportunity for researching, meanwhile representing the possibility of new explorations and creations in a potential future scenario.
CALENDAR
April 17th – Lavanderia a Vapore
April 24th – Lavanderia a Vapore
May 8th – Lavanderia a Vapore
May 15th – Lavanderia a Vapore
May 22nd – Sant'Uberto Chapel
May 29th – Sant'Uberto Chapel
June 5th – Lavanderia a Vapore
June 12th – Lavanderia a Vapore
June 26th – Lavanderia a Vapore