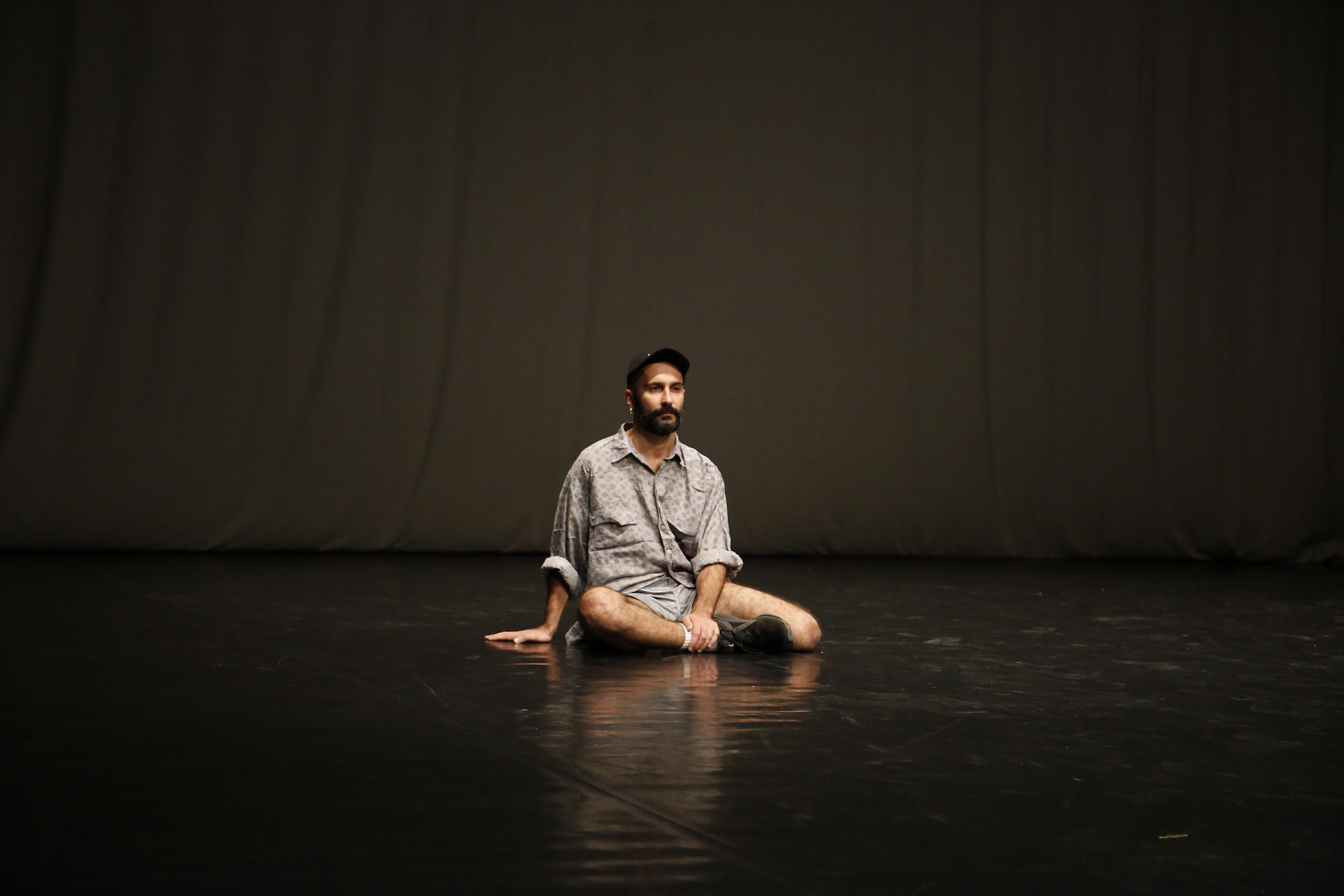 NOBODY NOBODY NOBODY. It's ok not to be ok – Collective experience | Media Dance
Artistic residency at school
aimed to I.I.S. Primo Levi (Turin)
concept Daniele Ninarello
tutor Mariella Popolla
within the experimental project  Media Dance 2020/2021
The choreographer's or dance professional's artistic research is dropped for a short period of time inside the school building, in order to involve a group of students in the work, contaminating it with their presence and bringing art and creative movement of bodies within the school.
Regarding Daniele Ninarello's residency at I.I.S. Primo Levi (led – as a tutor – by the sociologist Mariella Popolla), the experimental project falls within the broader framework of "NOBODY NOBODY NOBODY. It's Ok Not To Be Ok", an open creative process articulated in various actions (enacted in public spaces, museums and theaters). Starting from the creation of a solo, the artistic work is extended to collective experiences, such as workshops and research paths inside schools.
For further information about Ninarello's residency at Lavanderia a Vapore click here.
CALENDAR
January 27th (8,30 am – 1,15 pm)
February 3rd (8,30 am – 1,15 pm)
February 10th (8,30 am – 1,15 pm)
February 24th (8,30 am – 1,15 pm) – Suspended
March 3rd (8,30 am – 1,15 pm)
March 10th (8,30 am – 1,15 pm)