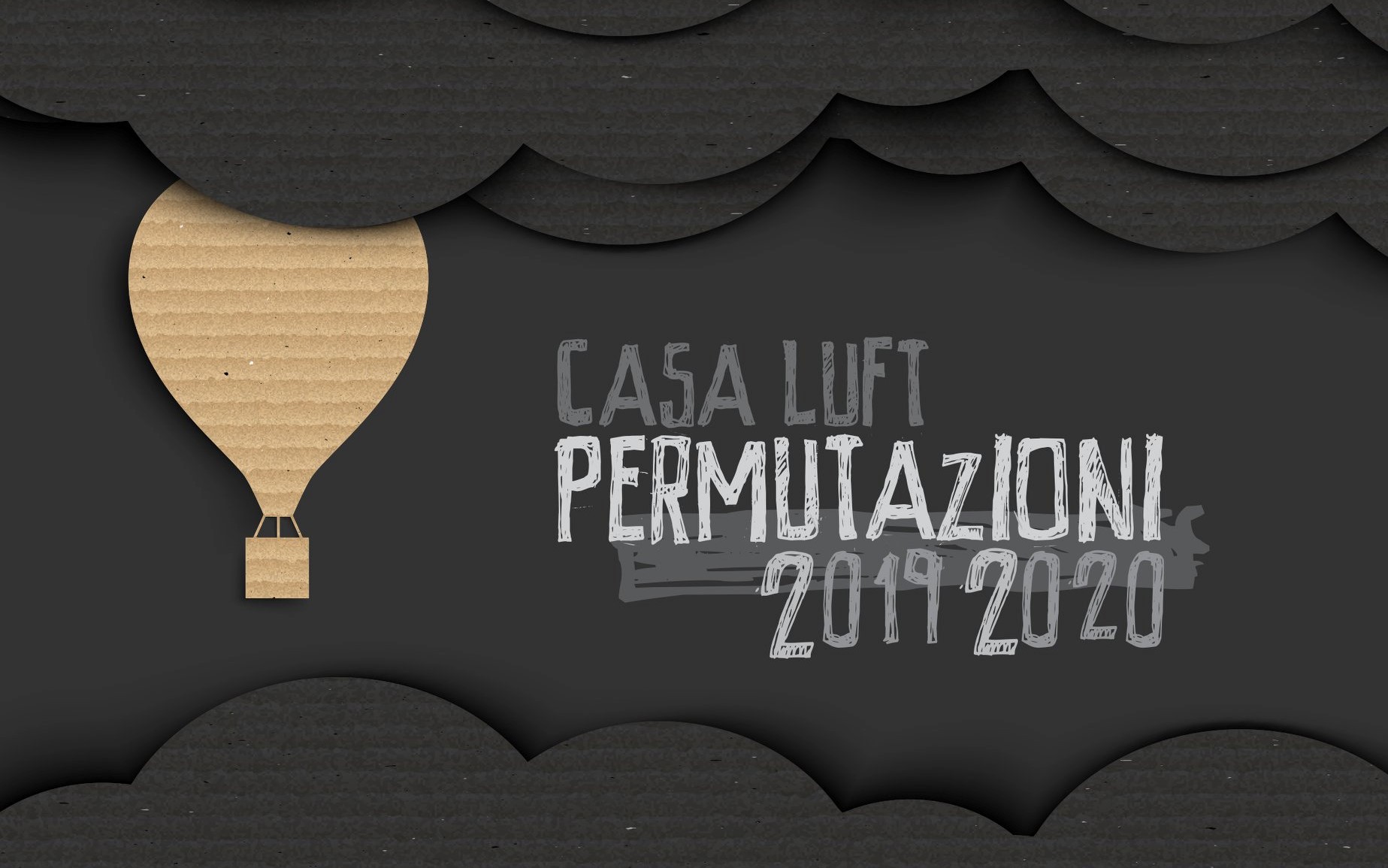 PERMUTAZIONI Night Event | Final Sharing
Live final sharing of Permutazioni 2019/2020 winning projects.
A TALE FOR THE ROOTLESS
by and with Teresa Noronha Feio
A TALE FOR THE ROOTLESS is a choreographic investigation into the idea of personal archives. Her research is based on the reconstruction of identity through family and historical memories, embodying the image of colonial heritage and investigating in choreography a gestural, textual and rhythmic translation. Teresa starts from an assemblage of traces that date back to the decades of '60-'70 in order to investigate her identity through the body and transforms it into fertile traces of which she grasps the contradictions and problems related to an identity heritage grafted.
VARIAZIONE #2: ELOGIO ALLA GENTILEZZA
by and with Lorenzo De Simone
VARIAZIONE #2: ELOGIO ALLA GENTILEZZA

 

is

 a 

solo

 that draws life from the circular exchange between art (contemporary dance) and science (psychology). It is an act of personal and gestural subtract

ion to reach the essence of 

kind

ness, as an

 

act, 

body

 and 

sight

.

 

In order 

to

 give back to people their own gaze and their own imagination that they have donated for the creation of this work. 

A succession and a constant and continuous unfolding of forms, actions and gestures derived from science 

translate through the

 body 

which create a

 conference 

attempting

 to answer the question "

What is kindness?

".