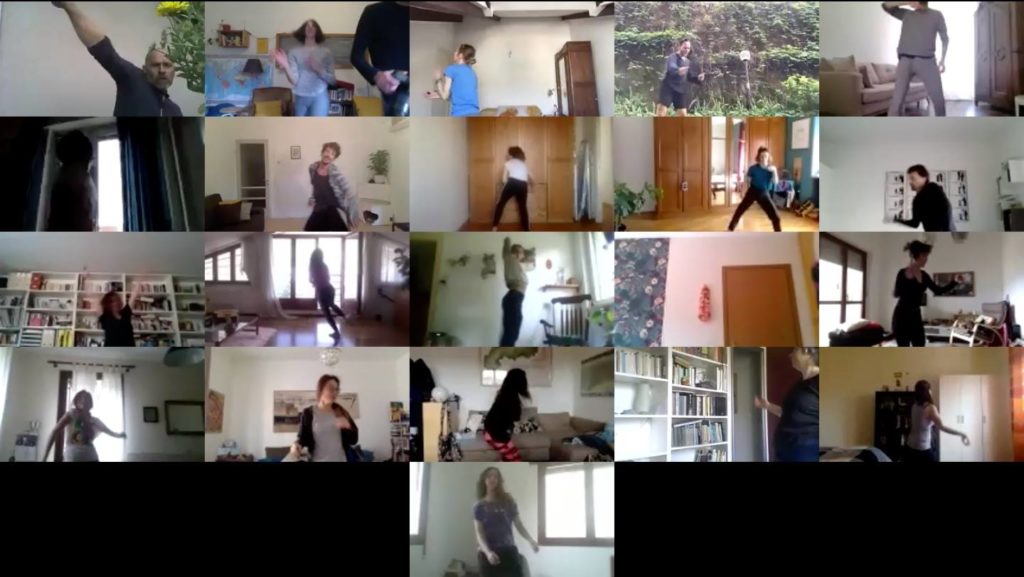 Boarding Pass Plus Dance – a project for professionalization and international mobility aimed at dancers, choreographers, curators and producers under the age of 35 – continues its journey even during the lockdown. Leaded by the Municipality of Bassano del Grappa and Operaestate Festival, Boarding Pass Plus Dance is supported by a network of partners, that includes Indisciplinarte (Terni), Lavanderia a Vapore (Turin), Santarcangelo Festival (Santarcangelo di Romagna) and Short Theater (Rome).
An entire week of online workshops, performances and discussions is now underway: can we conceive the digital space as a generative field of testing and experimentation for different compositional styles? How does the networking allow the creation of dramaturgies and relationships between communities and audience? This intense four-day experience starts on May, 5th, under the guidance of Andrea Costanzo Martini, Max Volpini, Sodja Lotker, Simon Senn, Daniel Blanga Gubbay, Mara Oscar Cassiani.
For further information about the project, please visit the Facebook page.